Saint Louis, Missouri is my home town, but I have not lived there for quite some time. This week I got in touch with my friend Julie, who is more in tune with the Saint Louis Nightlife. She was kind enough to write a wonderful Saint Louis Nightlife Guide!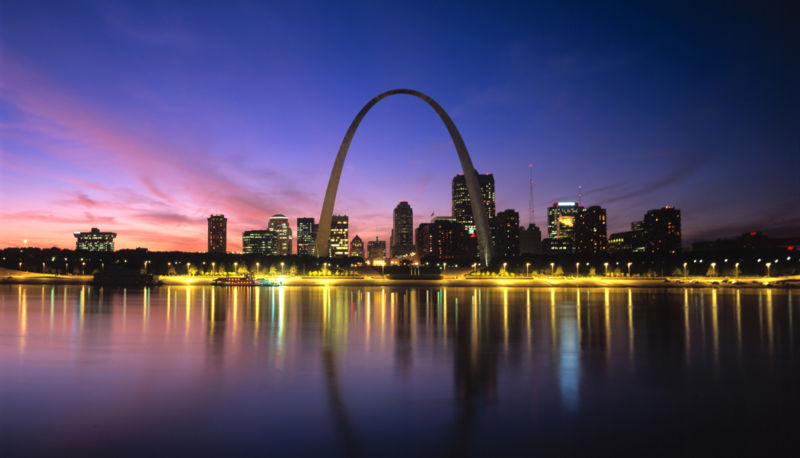 Guest Post By: Julie W.
As a new resident of San Francisco, I constantly find myself gaining a retroactive appreciation for my home city of St. Louis. It's not that I didn't appreciate it growing up or in my early 20s when I moved back after college, but I always had it in my mind I wanted to get out.
Now that I finally have, I find myself getting slightly defensive when people hate on my home city – or worse, think they got the full experience just because they went to one bar or a casino downtown.
   

 A Sum of Its Parts
The thing about St. Louis that no one understands is pretty simple: the city is not Washington Avenue. It's not the Arch. It's not the questionable clubs on the other side of the river. It's all of those things, for better or worse, but it's much more: a collection of neighborhoods with their own people, vibes and microcultures.
People tend to "visit St. Louis" and only hit Wash Ave. or some random bar and think they got a taste for the city. No, the experience won't be the same as hitting up Chicago or New York's neighborhoods, but one night out in a random spot won't do it justice.
Whether you're in St. Louis for one night or one month, here's my take on the surprisingly diverse collection of local flavors. Choose a neighborhood or two based on what you're in the mood for, and I promise you won't be disappointed. St. Louis has something for everyone, from classy wine tasting to mechanical bull riding and trippy dance spots, if you know where to look.
     

Clayton: Classy and Fabulous

 
Clayton is one of my favorite spots to go out, so I'll try not to be biased. It's young and classy (for the most part) – lots of recent college grads. It can get a little bro/fratty depending on where you go, but it's all part of the experience. If you're in the mood to pregame your night of debauchery with some delicious food, I'd recommend starting at BARcelona for a tapas dinner or Café Napoli for a pricey-but-worth-every-penny steak and wine dinner. Both also develop more of a going out crowd as the nice goes on, but they stay a bit more low key/classy.
J.P. Fields and Sasha's Wine Bar are all great options for later in the night. The bars here do close at 1:30 for the most part, so make sure you plan accordingly/are up for taking a $30 Uber downtown if you want to keep partying for a few hours afterward. 
     

Central West End: Urban & Hipster
It's hard to describe CWE, probably because I haven't been out there enough, but I always have a great time when I do. Usually it's when I've been spending time with friends in grad school at Washington University, which is in the heart of the neighborhood. My favorite spots here have been Mandarin Lounge (fancy cocktails with a nice outdoor patio), iTap (one of several locations in St. Louis – always a great selection of craft beers on draught), Gamlin Whiskey House (self-explanatory) and Sub Zero (a vodka bar). Not sure where to go? You can always start at Bar Louie and see where the night takes you.
     

Downtown: The Grab-Bag
As a former resident of downtown St. Louis, believe me when I tell you I've seen it all. Downtown is an extremely eclectic mix of people and atmospheres. There are plenty of good general bar/grill spots near Wash Ave., many of which have good happy hour deals. OverUnder and Side Bar are run-of-the mill but quality sports bars, and OverUnder has nice outdoor seating if the weather cooperates. For happy hour prices and a good location, you can't beat Bobby's Place (which also has a counterpart on Main Street St. Charles, if you happen to find yourself further west).
If you're looking for a clubby spot to dance, Pepper Lounge and Harry's always have good DJs. Rosalita's is great for margaritas (try a blend of their peach and strawberry), and Copia is the perfect spot if you're looking for a nice glass of wine (ask for the outdoor seating, and try to make it before 7 for happy hour). Hair of the Dog always comes through if you're in the mood for a dive bar, especially if you're the type to get competitive with Big Buck Hunter.
For those of you familiar with Kansas City, Ballpark Village (BPV) is essentially the Power and Light of St. Louis. For those of you not familiar with Kansas City, picture walking into a small mall filled with bars, and you have the general idea. I'd recommend starting at Brewhouse or Howl at the Moon (a piano bar) and working your way up to PBR (an eclectic venue made [in]famous by its mechanical bull, packed dance floor and assless-chaps-clad "dancers" randomly posted throughout).
Flying Saucer is a must-do for anyone who loves good craft beer. Bonus: it's near the Cardinals' Stadium and Ballpark Village. Wheelhouse Downtown is one of the top spots to visit downtown and always a good time. It's open until 3 a.m and always a fun crowd! There's a somewhat hidden pop-a-shot in the back if you feel like a friendly game of Loser Buys the Next Drink (one of my personal favorites).
     

Soulard: The Quintessential St. Louis Summer Night
If you find yourself in St. Louis in the summer, you're doing yourself a disservice if you don't hit up a Soulard patio – my favorites are Molly's and McGurk's.
For food, try Chava's for Mexican and margaritas. If you happen to stay in the neighborhood on a Friday night, be sure to check out the Soulard Farmer's Market the next morning. This happening occurs every Saturday and is a nice way to spend the morning shopping for fresh produce, meats, cheeses and other random goods – just be sure to grab a bloody Mary on your way in. You won't regret it. If you're hungry afterward, check out Bogart's Smokehouse for some St. Louis-style BBQ.
     

Other Spots for Consideration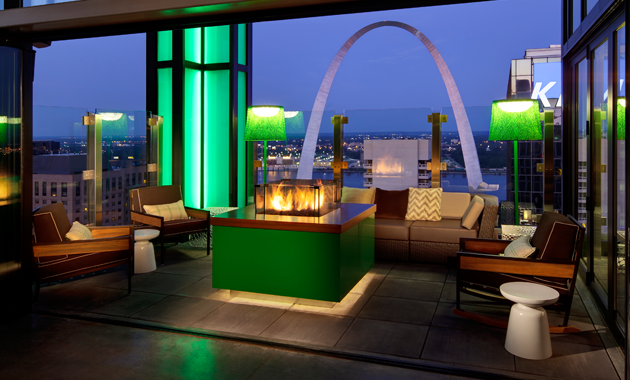 Those are the main neighborhoods that spring to mind when I consider recommendations for going out, but here are a few other standalone spots worth mentioning:
This is just a smattering of St. Louis nightlife options, but hopefully it helps you find your ideal ambiance during your visit. With an open mind and a good Uber/taxi driver, you can get a very diverse, unique experience – whether it's downtown or in Dog Town.
Thanks so much for the wonderful guide Julie! If you are interested in a guest post featuring the nightlife of your favorite city, please contact me!